New Patients Are Welcome!
What To Expect at Mountain View Chiropractic
If you've ever gone to a social event where you didn't know anyone, you know how uncomfortable that can make you feel. Our goal is to eliminate every shred of apprehension and make you feel at home.
Since chiropractic care involves a series of visits, with each one building on the ones before, it's important that our relationship can go the distance. We've found that one of the best ways to have successful patient relationships is to explain everything in advance. No surprises!
The more you understand who we are, what we do and why we do it, the better results you'll enjoy. It's as simple as that.

Your First Visit
Initial Examination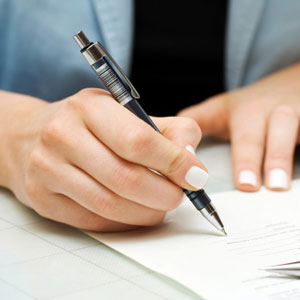 When you first arrive there will be some brief paperwork to complete.
One of our Chiropractors will meet with you, and try to gain an understanding of your current problems and health goals. You will be asked to describe your health history. A though examination will usually follow to see whether yours is a 'chiropractic type' problem. This may involve removal of some clothes or changing into a gown.
This appointment takes up to 45 minutes. There is some paperwork to fill in and if you have any x-rays then please bring them along.
If we believe we can help then we'll do his best to approximate how much care may be required before you feel some improvement.
If your plan of care is straight forward then treatment may be provided at this visit. And if you have severe pain or discomfort then we will do our best to provide some 'first aid' style care to make you more comfortable whilst waiting for test results.
It is not always possible to give a definite endpoint for care, however, we will regularly recheck the positive tests to follow your progress. Sometimes people will be referred for further tests to better understand the problem and the options for care.
If we believe your health needs would be better served by seeing another practitioner or profession, then that would be our recommendation. We are happy to work in cooperation with your other health care professionals.

Your Second Visit
Report of Findings
On your report visit, we explain what we found and how we may be able to help you.
The second and following visits are usually shorter in length than the first consultation. If required there may be discussion of x-rays or tests or a continuation of care that began at the first visit. There will be the opportunity to change into a gown in privacy if necessary. We have three clinic rooms with different equipment including a special flexion distraction couch for low back conditions, a rehabilitation room for DNS techniques and Whole Body Vibration.
If a number of visits are needed:
Many people require a program of care; each visit builds upon changes from earlier consultations. When working to a plan the time taken for a visit is usually shorter. Many people prefer to make a number of appointments in advance so they may choose the most suitable times.
There will be the opportunity to change into a gown in privacy before receiving care.
Busy Appointment Times
Most people seek care between 9 and 11am and from 4 to 6pm making them our busiest times. If you prefer a slightly longer consultation, where more soft tissue work or exercise advise may be provided, then let us know that you prefer the non-peak hours of the day.
We welcome you to Mountain View Chiropractic and look forward to getting to know you! Contact us to make an appointment!

Mountain View Chiropractic | (03) 9725 1333