Frequently Asked Questions About Chiropractic
Is Chiropractic Care Safe?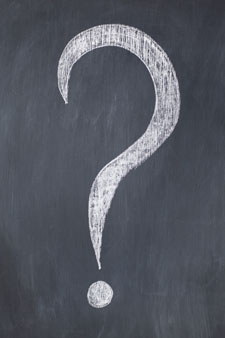 Chiropractic is widely recognized as a safe and effective, natural approach to spinal healthcare. Chiropractic is the largest non-surgical, non-invasive, non-drug prescribing, primary contact health profession in the world.
Read more >>
In relation to the treatment of neck and back pain, studies have shown that a course of chiropractic care was 250 times safer than a course of anti-inflammatory drugs*.Although chiropractic care has an excellent safety record, no health treatment is completely free of potential adverse effects. The risks associated with chiropractic, however, are extremely small. To put things into perspective, you have a greater chance of being injured in a car accident than from chiropractic care**.Chiropractors are highly qualified and trained professionals who study full time at university for a minimum of five years, they are government registered and government regulated health professionals.*Dabbs, V. & Lauretti, W.J. (1995). A Risk Assessment of Cervical Manipulation vs NSAIDS for the Treatment of Neck Pain. Journal of Manipulative and Physiological Therapeutics, 18 (8), 530-536** Dinman BD. The reality and acceptance of risk. Journal of the American Medical Association 1980;233(11):1226-1228
What Is A Chiropractic Adjustment?
A chiropractic adjustment is the skill of using a specific force in a precise direction, applied to a joint that is fixated, restricted or not moving properly. This adds motion to the joint, helping the joints to gradually regain more normal motion and function. The purpose of this safe and natural procedure is to allow improved spinal function, improved nervous system function, and improved health.
There are many ways to adjust the spine. Often the chiropractor's hands or a specially designed instrument delivers a brief and highly-accurate thrust. Some adjusting methods are quick, whereas others require a slow, constant or indirect pressure. After five years of university training and clinical experience, each chiropractor becomes highly skilled in the delivery of a variety of adjusting approaches.
Is Chiropractic Care Appropriate For Children?
Our chiropractors have been trained at a university level to treat children from newborns to early adulthood and are continually expanding their knowledge and skills in this area. Since significant trauma can occur at birth, many parents choose to have their newborns checked for any spinal health related problems. Later, things like learning to walk, riding a bicycle, and other childhood activities can cause spinal health related problems. Many childhood health complaints that are brushed off as "growing pains" may be able to be traced to the spine. Regular chiropractic checkups may be able to identify these problems and help avoid some of the health complaints seen later in adults.
Chiropractic techniques are modified to be very gentle, safe and effective. Although chiropractic care has an excellent safety record, as with any health treatment there is a very rare but material risk. To minimise these risks, our chiropractors will perform a comprehensive history and examination before beginning any care. Our chiropractors are highly trained to adapt their approach to suit the individual needs of infants and young children. Our chiropractors will work alongside your regular GP and will refer to them were necessary.
Am I Too Old For Chiropractic Care?
More and more people are consulting chiropractic doctors, especially in their later years. With growing concerns about over-medication and the side effects of combining various prescription drugs, safe, natural chiropractic care is growing in popularity.
Restoring better spinal function can help improve mobility, vitality, endurance, and appetite. Many patients report improvements with arthritic symptoms and other chronic ailments often associated with the aging process. The adjusting technique used by your doctor will be modified for maximum comfort and results. As we get older and wiser, the simplicity and effectiveness of chiropractic care becomes more and more obvious.
What Should I Expect On My First Visit?
AtMountain View Chiropractic, we are committed to providing you with the finest care possible. Your first visit will consist of a careful review of your history and a thorough examination of your spine and nervous system. Your chiropractic treatment may begin at this first visit, however your chiropractor will determine this based upon your history review and thorough examination. X-rays may be recommended to help confirm that chiropractic care can help you. Our chiropractors are trained to detect serious health problems and may refer these people for emergency medical care if it is required.
How Long Will I Need Chiropractic Care For?
This will vary from patient to patient. Spinal problems, neglected for a long time may require ongoing supportive care for optimal spinal function. These long-standing problems are often associated with muscle weakness, soft tissue damage, and degenerative changes to the spine.
Most patients find that periodic chiropractic checkups help keep them in tip-top shape. Those who are active, have stressful jobs, or want to be at their very best, find that a schedule of preventative visits are helpful in the maintenance of good health. Some patients seek chiropractic care only when their ache or pain becomes unbearable. Chiropractors stand ready to help all patients, regardless of their health goals. Like having your teeth checked or your hair cut regularly, how often you choose to benefit from chiropractic care is always up to you.
Do Chiropractic Adjustments Hurt?
You may feel some discomfort, but it shouldn't be painful. In fact most people find having an adjustment very relaxing. With some adjustments you may sometimes feel or hear popping sound from the spinal joints. This is simply caused by a gas release into joint as spinal movement is restored.
Some Chiropractors use a hand held instrument to adjust the spine. Others use pelvic blocks to re-align the body. Special techniques are used for adjusting infants and children. Whatever the technique, Chiropractors use skill, not force or strength, to conduct a safe, effective adjustment.
What Results Can I Expect?
If you are new to Chiropractic care, you'll want to know what type of result you can expect. Individual experiences vary from person to person, however most people can expect to see some benefits soon after beginning care and for these to enhance further as therapy continues. Statistically research shows that Chiropractic care is more effective and economical and also gives longer lasting results for disorders of the spine than other forms of health care.
What Is The Difference Between Chiropractic And Physiotherapy?
In understanding the difference between Chiropractic and Physiotherapy, we recommend referring to the definition of each practice. Chiropractic is a health care discipline based on the scientific premise that the body is a self-regulating, self-healing organism. The practice of Chiropractic focuses on the relationship between structure (primarily the spine, and pelvis) and function (as coordinated by the nervous system) and how that relationship affects the preservation and restoration of health.
Physiotherapy, as described by the Australian Physiotherapy Association, "uses a variety of techniques to help your muscles and joints work to their full potential. It can help repair damage by speeding up the healing process and reducing pain and stiffness.
Each individual is different and must make their own choice about the most appropriate method of care for them. We believe Chiropractic, with its central focus on the spine, nervous system and their impact on entire body provides a health care option that can help manage pain as well as assist in achieving optimal well-being.
Approximately How Much Does A Chiropractic Session Cost?
Regular Visit: $56
Initial Consultation: $95
Concession fees apply for Pension and Healthcare Card Holders.
Do You Need A Referral From a GP?
Chiropractors are primary healthcare practitioners therefore a referral is not necessary. However more and more GP's are referring to Chiropractors via the Enhanced Primary Care Program (EPC).
Can I See A Chiropractor If I Have Already Had Back Surgery?
Some of our patients come to us after they have already had spinal surgery. Whilst this may change the way in which we take care of them, it is still possible to achieve excellent results with chiropractic care with many of these patients.

Mountain View Chiropractic | (03) 9725 1333