Our Chiropractors at Mountain View Chiropractic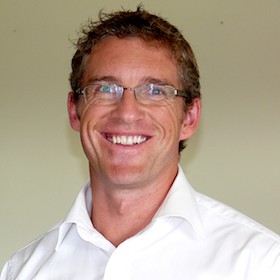 Dr. Kane Watson
Having received great personal results through chiropractic care and seeing the amazing changes to his health and well being whilst studying a bachelor degree in Human Biology, Dr Kane was inspired to complete a further double degree in Chiropractic.
Graduating in 2001 from RMIT his chiropractic journey led him all over Australia working as a locum until coming to practice at Mountain View Chiropractic in 2003 taking over from the retiring Dr Bob Cathie.
Mountain View Chiropractic has served the local community of Croydon and its surrounds since 1978 and it is an honour for Dr Kane to be able to continue that service.

Dr. Natalie Ford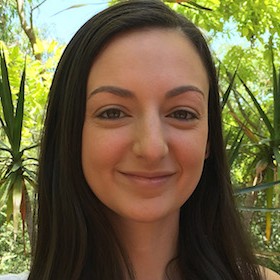 Natalie grew up receiving Chiropractic care right here at Mountain View Chiropractic and after noticing many improvements and benefits to her health, she was inspired to help people in the same way, which lead her to study Chiropractic. Natalie graduated from RMIT University with a Bachelor of Health Sciences (Chiropractic) and a Masters of Clinical Chiropractic with Distinction.
Prior to joining the Mountain View Chiropractic team, Natalie worked in the Gippsland region, looking after a large variety of people. Natalie is passionate about helping people to lead healthy, happy lives and to be able to perform at their best. Having grown up in the local area, Natalie has always been very active playing netball and riding horses. Natalie loves being outdoors and enjoys spending her spare time skiing in winter and wakeboarding when the weather is warmer.

Dr. Bruce Scott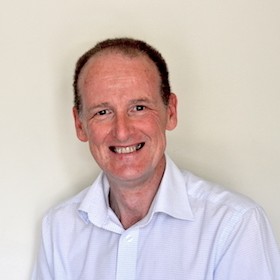 Bruce's professional career began with Pharmacy Degree. A few years later he changed direction and completed 5 years full time University study to graduate as a Chiropractor. He has practiced locally in the Croydon-Ringwood-Warrandyte area since 1986.
It is fair to say that he has been constantly studying since graduation; driven by a deep curiosity about how the body works. Bruce's passion is musculo-skeletal rehabilitation and pain management wirth the goal of  providing quick pain or symptom relief and then help people recover and get back living a full and enjoyable life. Bruce also applies his clinical knowledge outside of the clinic. He helped design and create the best selling Chiropak schoolbag and a number of other popular health care appliances including the PosturePole and Back Vitalizer cushion.
Part of the Chiropractic Community
Outside of the clinic Bruce has had a very broad professional background having been a member of the Chiropractors Registration Board, an independent consultant for WorkCover, a Spokesperson for the Chiropractors' Association of Australia, a Director on the Association's executive and a member of the RMIT University Advisory Committee.
He has been involved in post graduate studies of Chiropractic and Manual Medicine techniques both in Australia and overseas.
Beyond Chiropractic
Outside of the practice Bruce's family, wife Faye and adult children Michael & Erin, have been actively involved in the AFS Student Exchange program – Michael & Erin had been exchange students and the family hade hosted a number of foreign students and teachers – and Scouting where he served for nine years as the Group Leader for 1st Templestowe Scouts. For relaxation, Bruce cycles regularly with friends both locally and overseas. Faye and Bruce enjoy travel, especially the opportunity to visit their extended 'exchange student' family.
Bruce has been recognized by his peers having received the CAA Presidential Certificate of Appreciation in 1998, an Outstanding Service Award in 2001 and being awarded the Chiropractor of the Year for 2000.
We look forward to meeting you in person and learning how we may be of service to you.
Give our office a call and let's arrange a time to explore your health care options.

Mountain View Chiropractic | (03) 9725 1333