Welcome to Mountain View Chiropractic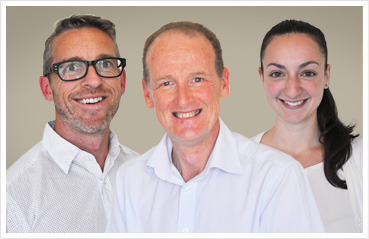 If you're looking for a Chiropractor in Croydon, Ringwood or Warrandyte we are the Chiropractic team ready to help!
We know that every individual's health is unique and deserves a tailored approach – once we have made a thorough assessment of your history and current findings, if chiropractic care can genuinely help you then you're in great hands.
Your path to achieving optimum health needs a partner who is willing to look for the underlying causes of your ailment/s are, and who will work with you to resolve these at the source.
Your Croydon Chiropractors Believe In Achieving Optimum Health, Naturally
Drs Kane Watson, Natalie Ford and Bruce Scott understand the importance of getting to the bottom of the health problem, not just treating the symptoms. By finding the right chiropractic treatment to suit you, you can expect to reach your health and wellness potential.
Our friendly Croydon staff are here to answer your chiropractic questions, take the first step and call our Croydon clinic today!
Dr Kane Watson, Dr Natalie Ford, Dr Bruce Scott | Mountain View Chiropractic  | (03) 9725 1333
Croydon Chiropractors serving Ringwood, Warrandyte and Park Orchards